World Senior Citizens Day: A Celebration Close to Our Hearts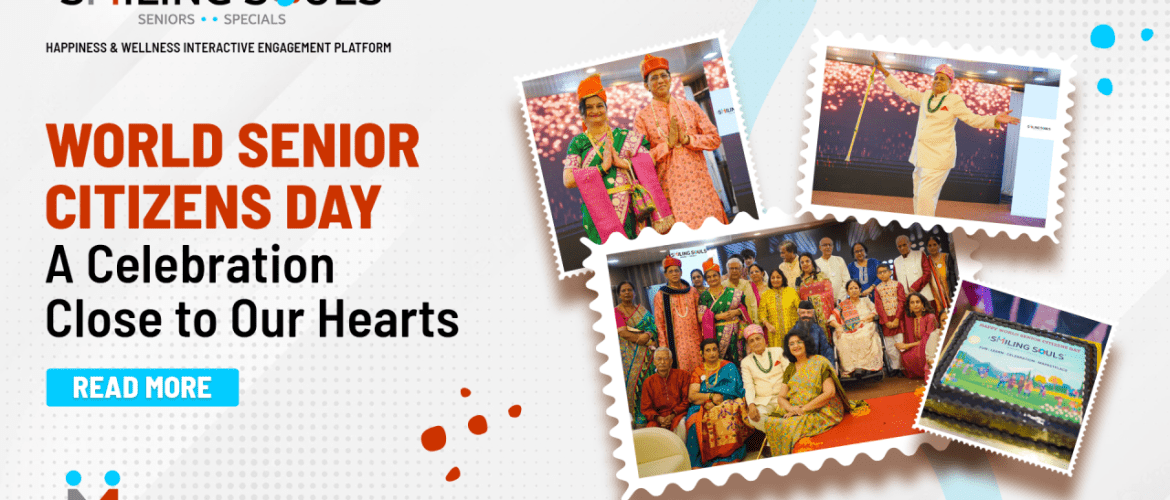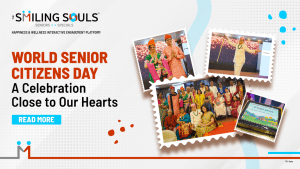 Ah, the 21st of August has come and gone. Still, World Senior Citizens Day's spirit continues reverberating within our hearts and our humble abode here at The Smiling Souls. This special day by the United Nations wasn't just another date on the calendar for us; it was a clarion call to honor the beautiful generation that has so lovingly paved the way for all of us.
The Birth of World Senior Citizens Day
Let's journey back to 1990 for a moment. The United Nations, bless their hearts, decided that August 21st should be an extra-special day sprinkled with honor and respect for our seniors. Isn't it just beautiful? It serves as a gentle nudge for us all to remember our elders' cornerstone role in molding our communities and cultures. It's a day to reflect on how we can offer them a world filled with pride, kindness, and, of course, happiness.
Over the years, this day has blossomed into something extraordinary, a global thank-you note, if you will, for the tireless contributions of our seniors. It whispers to each of us how invaluable they are, and the magic they bring into our daily lives.
The Soulful Connection with The Smiling Souls
Now, let's talk about how our little haven, The Smiling Souls, stands at the crossroads of this incredible celebration. We're more than just a platform; we're a sanctuary of joy where monotony takes a back seat, and enrichment takes the wheel. It's a space where our elders—our cherished seniors and specials—come together to relish the joys of healthy aging, creativity, emotional well-being, and the pure joy of lifelong learning.
The significance of World Senior Citizens Day may have peaked on the 21st, but here at The Smiling Souls, we strive to keep that light shining bright all year long. Our seniors are, after all, nothing short of extraordinary.
Dreaming of an Inclusive Tomorrow
To envision our seniors' lives today is to dream of a world overflowing with inclusivity and empowerment. A world where they're celebrated for their wisdom, lauded for their milestones, and given endless opportunities to flourish. We're pushing aside those stale stereotypes about the 'golden years.' Instead, let's talk about exploration, contribution, and companionship.
A Day to Remember: Recap of World Senior Citizens Day Celebrations
Ah, 20 Downtown Churchgate in Mumbai was positively abuzz with life and love on the 21st! A day dedicated to the generations that raised us led us, and shared their lifetime of wisdom with us, we couldn't have asked for a more fitting setting. Our venue became a vibrant tapestry of activities that underscored our seniors' incredible talents and enduring spirit.
A showstopper moment that stole everyone's heart was our Seniors' Fashion Show. Oh, what a spectacle! Timeless beauty, grace, and a sense of dignity that only years of experience can bring were on full display as our seniors strutted down the runway.
It wasn't another run-of-the-mill kind of Fashion Show. What made it most special and spectacular was the fact that it was a Debut Ramp Walk for all Seniors. Most had never even dreamt that they would ever have an opportunity to feel like a model, dress like a model, walk like a model, have make-up artists at their service, have the experience of their green room, and live the life of a model that one evening.
The music, the lights, the ramp, the cameras, the red carpet, the audience, the ambiance, their drop-dead gorgeous looks, their poise, their tall walk, their confident moves and grooves, the sense of achievement reflecting on their faces, their smiles beaming with happiness, pride, and empowerment … just like a supermodel!
The vibes of that evening were so contagious that it inspired all the specials to also walk the ramp with their family. The Seniors are now sharing their glory moments with their family and friends far & wide. They are all excited to see who's ramp walk is the most viewed, most liked and most subscribed.
All in all, this unique Seniors' Fashion Show is memory etched on their minds & hearts forever.
But it didn't stop there—Song & Dance performances by The Smiling Souls' very own members filled the air with energy and verve. Each melody and step captured our cherished seniors' resilience, spirit, and profound life experiences.
As the day rolled on, the event space transformed into a haven of laughter, heartfelt conversations, and shared narratives. Stories from yesteryears shared over High Tea and dinner were the cherry on top of a wonderful event, a moment where the physical and emotional distance that often divides generations seemed to disappear magically.
Our Year-Round Commitment
So, as we move forward from this year's celebration of World Senior Citizens Day, let's continue to come together to celebrate the day and the remarkable lives that have crafted the very fabric of who we are today. Here's to making every day as special as August 21st! Cheers to our seniors!
We're more than a platform; we're a loving community, a safe space where our seniors and specials can freely express themselves, shedding monotony for a more vibrant life. From us to you, it's a promise to stand beside our seniors, lighting up their lives every day.
Founder's and Co-Founder's Vision
Our vision at The Smiling Souls is simple yet profoundly meaningful: to bring happiness and well-being into the lives of seniors and specially-abled individuals. We're not here to change the world overnight, but with your love and support, we aim to positively impact 10 million seniors and specials worldwide over the next five years. It's all about creating a space as inviting and warm as a family gathering, not just on special occasions like World Senior Citizens Day but every day of the year.
The celebration of World Senior Citizens Day was a beautiful chapter in our journey, but it's far from the last. Here's to the unwavering spirit of our seniors, a community that supports them, and a world that acknowledges their invaluable daily contributions. Cheers to our seniors!